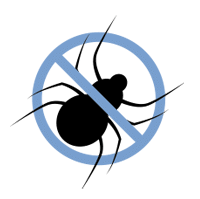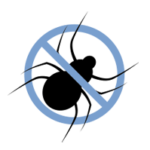 Spider Removal in Summerlin
Don't Put Up with Summerlin Spiders
Spider Removal Professionals
Nevada's hot climate and rugged landscape make it an ideal place for spiders to live. That means you could easily end up dealing with a spider infestation at your Summerlin home or business.
Are you dealing with common house spiders or more dangerous species like black widow or brown recluse spiders? Either way, it's essential to take your spider problem seriously. The best way to get spiders out of your Summerlin building is by working with the highly qualified team at D-Termination Pest Control.
Choosing us to take care of spider extermination and removal means you won't need to wait long for us to get started. As soon as possible, we'll visit your property to begin thoroughly treating its exterior.
We'll also look at your interior. There, we'll be able to identify any spots where spiders may be lurking – and any cracks where they could be able to get into your building.
Don't Share Your Home with Spiders
Pick The Area's Best Spider Control Company
Spider removal and prevention isn't a job you should take on yourself. Your best bet is working with a qualified pest control company like D-Termination Pest Control in Summerlin, NV!
"I have been using D-termination for over 20 years in multiple homes of mine. I always refer his company to friends and family. Ron the owner has always responded very quickly whenever I've needed his services. I will continue to use him as long as I live in Vegas."