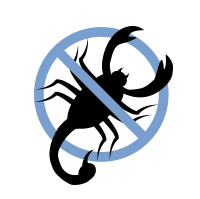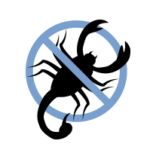 Scorpion Control In North Las Vegas, NV
Safe & Effective Scorpion Control Services
Rid Your Home of North Las Vegas Scorpions
Finding a scorpion in your house or business can be an extremely frightening experience. Not only are these eight-legged pests scary looking, but they can also pack a painful sting.
If your North Las Vegas property has come under scorpion infestation, then it's time to call in the experts at D-Termination Pest Control.
When we come to service your property, we'll work with you to determine the level of infestation and tailor a removal or prevention plan around your specific needs. Our North Las Vegas scorpion pest control services are performed by seasoned technicians who understand how these harmful pests operate.
Using effective techniques, we'll target the areas where these pests are getting in and nesting on your property to keep them away for good. All of our products are safe for use around humans and pets, so there's no need to worry about harmful chemicals around your property.
Schedule Your Scorpion Control Service
Whether you're dealing with one scorpion or a full-blown infestation, our pest control experts will reclaim your home from these harmful creatures. Contact us today to learn more about our scorpion removal and prevention services in North Las Vegas, NV.