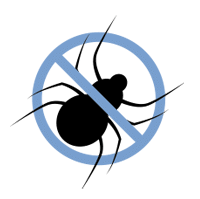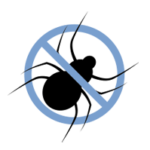 Spider Removal In North Las Vegas
Get North Las Vegas Spiders Out of Your Home
Effective Spider Removal Services
Even if you don't have a phobia of spiders, it's never pleasant to see one scurrying around your North Las Vegas business or home.
While it may seem like ignoring this problem is the easiest way to deal with it, that's not necessarily the case. Nevada's climate is ideal for these pests, which means they won't go away independently. The experts at D-Termination Pest Control can banish spiders from your building quickly and efficiently.
When you contact us to schedule spider control services, we'll come to your residential or commercial property before you know it. When we arrive, our highly qualified team will treat the whole exterior of your building.
Our spider services don't stop outside your home or commercial building, either. We're capable of inspecting your interior for potential hiding places and entrances for spiders and dealing with these issues as they arise.
Don't Wait Any Longer to Remove Spiders
North Las Vegas' Top Choice for Spider Control
You don't need to handle spider removal or prevention yourself. Instead, let the professionals at D-Termination Pest Control take on jobs like these in North Las Vegas, NV!
"I have been using D-termination for over 20 years in multiple homes of mine. I always refer his company to friends and family. Ron the owner has always responded very quickly whenever I've needed his services. I will continue to use him as long as I live in Vegas."