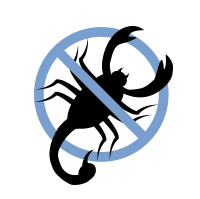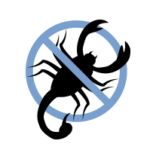 Scorpion Removal In Summerlin, NV
Professional Scorpion Pest Control Services
Rid Your Home of Summerlin Scorpions
Living in Summerlin comes with great sunshine and breathtaking canyon views. But with all that geo territory also comes scorpions. Like most pests, these fearsome creatures represent a huge threat to humans and pets alike. This, paired with their venomous stinger, makes scorpion removal in Summerlin a difficult task for the average homeowner.
If you are tired of having run-ins with these harmful pests, call on the seasoned experts at D-Termination Pest Control. With 20 years of experience behind us, we understand how frightening a scorpion infestation or even the idea of finding one can be.
Our Summerlin scorpion control service begins with a full inspection of areas where you've noticed scorpion activity around your home or business. Using industry-leading techniques, our team will identify the source of your infestation and come up with a clear plan to eliminate them.
This plan utilizes various effective techniques and products that we apply across problem areas and hotspots without causing harm to your property. Once we eliminate your existing scorpion infestation, we'll work with you to help prevent them from springing up around your home or business again.
Eliminate Scorpions from Your Summerlin Property
Whether you've spotted a scorpion in your kitchen or fear you have a nesting site in your attic, we'll put your mind at ease. Contact us to schedule a professional scorpion removal and prevention service in Summerlin, NV today!