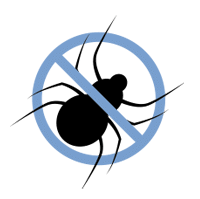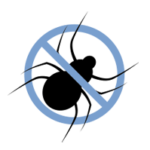 Spider Removal in Henderson
We Can Handle Henderson Spiders
Very few people would like the idea of sharing their house or commercial building with spiders. However, spider infestations are more common than you may expect in Henderson homes and businesses.
Many spider species are often seen in Nevada, from relatively harmless (but still unpleasant) house spiders to more menacing varieties, like brown recluse and black widow spiders. No matter what type of spider is plaguing your building, D-Termination Pest Control's qualified team is ready to handle this problem for you.
Once you contact us, you won't be waiting long before we show up at your residential or commercial property. We'll thoroughly treat your building's exterior to dissuade spiders from taking up residence there when we arrive.
The experts on our team will also inspect your building's interior. We can identify places where spiders might be hiding, and we'll deal with any cracks where more spiders could get inside.
Deal With Your Spider Problem Today
Spider Control Specialists
Whether you've just noticed spiders in your building or you've been dealing with them for years, it's time to act. Reach out D-Termination Pest Control to fight back against spiders in Henderson, NV today!
"I have been using D-termination for over 20 years in multiple homes of mine. I always refer his company to friends and family. Ron the owner has always responded very quickly whenever I've needed his services. I will continue to use him as long as I live in Vegas."