Save Money by Spreading the Word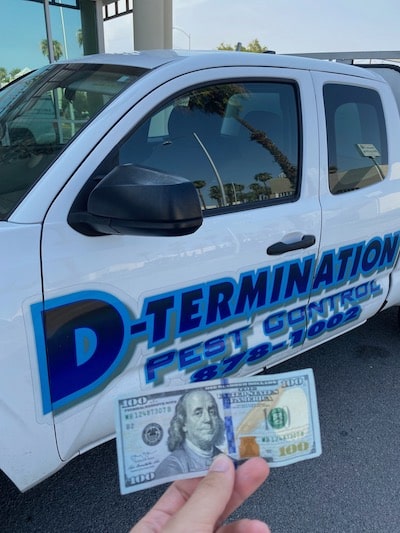 Your referrals are one of the best compliments we can receive! For being a loyal and valued D-Termination client, we will reward you for telling your friends and family about us!
We want you to save money just by referring your friends and family! D-Termination Pest Control clients will receive a free service everytime they refer a friend or family member who gets signed up on one of our bi-monthly or monthly service plans just like you! There is no limit on the amount of free services you can get either! 
fill out our referral form today!
Fill out the form below with your information as well as the information for the person you are referring to our services, so we can make sure you get your free service once you successfully refer a friend!
Curious about all of our service offerings? Click the link below to find out what we can do for you!